Our Team
As a Wealth Management Advisor with Northwestern Mutual, I am committed to helping my clients achieve their financial goals. I don't do it alone. Ryan, Matt and Marilyn are a vital part of my organization. Their commitment to fulfilling our mission of providing a high level of client service is vital to our continued success.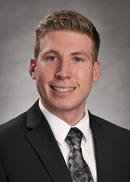 Ryan C. Regan, CLU®
Director of Wealth Management
Office 518-459-4665

Ryan is the Director of Wealth Management at Garbien Financial Group, where he integrates risk-based solutions with our wealth management services to provide a holistic client experience. Ryan is well versed in a wide array of financial planning topics and is most passionate about helping our clients optimally achieve their financial goals. Ryan joined our firm in October 2012 and has made a lifelong commitment to doing well by doing good for others.
Ryan was born and raised in Averill Park, NY and is the oldest of four siblings. He graduated from Siena College with a bachelor's degree in Business Administration and Information Technology. Ryan treasures the time he spends with his family and girlfriend, and believes it is most important to maintain a positive frame of mind in all aspects of life.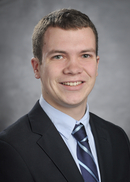 Matthew Alvarenga
Marilyn Ivory
Director of Client Relations and Marketing
Office 518-459-4665

Marilyn comes to us with a wealth of experience and knowledge in Serving Clients and Building Business Relationships in the Financial Planning arena. Her past endeavors have resulted in corporate accolades for service and fundraising. Her passion for people and taking part in their financial success fuels the team in a myriad of ways.  She is a transplant to our New York office from the great State of Texas and shares my like of America's Team, the Dallas Cowboys. In her spare time she loves travel, fine wine and mixology but mostly spending time with her family and 8 year old grandson.